Zoey's Zoomers
February 23rd, 2021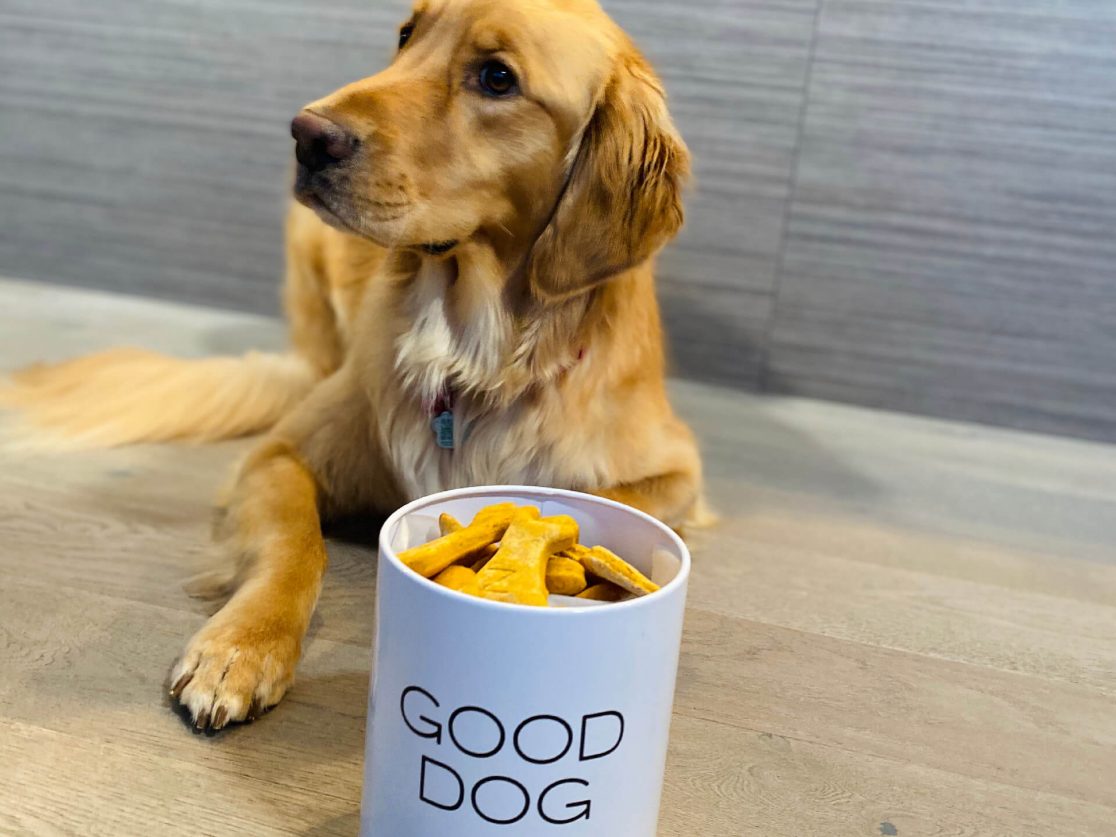 Zoey Didic
Peanut butter and pumpkin treats for active, happy dogs like Zoey!
---
INGREDIENTS
3/4 cup canned pumpkin
1/2 cup natural peanut butter
1 egg or 1 Tbsp ground flax + 3 Tbsp water
2 cups whole wheat flour + 1 tbsp for rolling
½ tsp baking powder
1 Tbsp water
Prep time: 20 mins
Cook time: 30 mins
Makes: 20 biscuits
DIRECTIONS
Preheat the oven to 350 and line a baking sheet with parchment paper.
In a small bowl combine flax and water. Allow mixture to sit for 15 minutes.
Using an electric mixer, in a large bowl, combine all wet ingredients on low speed. Add dry ingredients and mix again until just about combined. Slowly add 1 Tbsp of water until dough forms. It is ok if the dough appears a little crumbly.
Use clean hands to form the dough into a ball. Wrap dough ball with plastic wrap and refrigerate for 15 minutes before rolling and baking.
Sprinkle a clean surface with 1 Tbsp of flour. Use a rolling pin to roll out dough to ¼" thick. Cut cookie cutter shapes of bones, fire hydrants and soccer balls, or whatever you have on hand.
Bake cookies on 350 for 30-40 minutes, until golden. Cool treats completely. Store in an airtight container for up to two weeks.
Recipe Tips
Egg free? Try a "flax egg." 1 Tbsp ground flax, 3 Tbsp water, and let stand for 15 mins.
Double the recipe and freeze the extra to take along on your next adventure.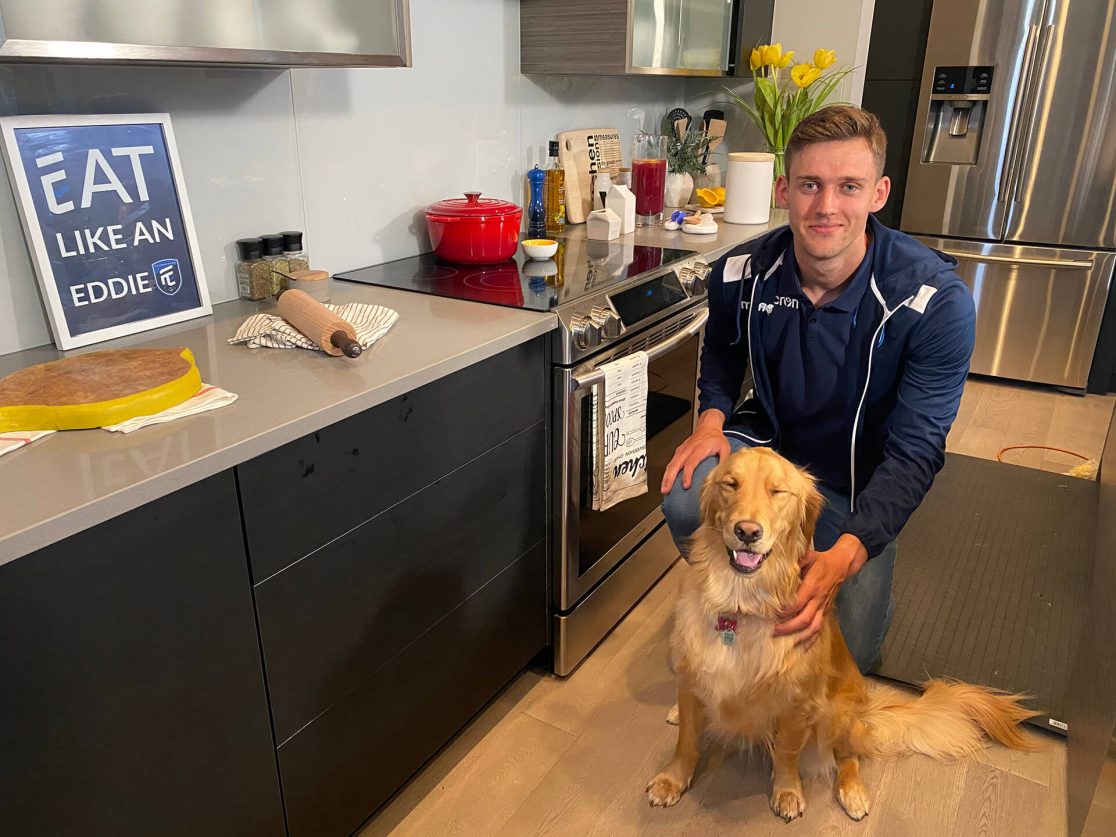 Pro-footballer, Amer Didic and his dog Zoey in the Kanvi Homes kitchen filming Eat Like an Eddie!
---
For more recipes from the Eat Like An Eddie series visit EatLikeAnEddie.com
Recipe by Registered Dietitian, Emily Mardell & Amer Didic