No Regret Vinaigrette
May 30th, 2015
Hey there!
This week we I had a great time talking Probiotics with the Breakfast Television crew. I featured a lot of probiotic-rich foods with a particular focus on yogurt.
Personally I'm yogurt fan. I enjoy it as a snack, and also as a protein booster in dips, sauces, shakes and baked goods.
And, now that we're in salad season my favourite use for yogurt is to make vinaigrette.
Check out the BT segment below as well as my go-to recipe. I hope you enjoy.
Oh, be sure to Tweet your recipe tips and pics to @FoodFirstRD.
Feature Segment
Breakfast Television Edmonton, "Probiotics"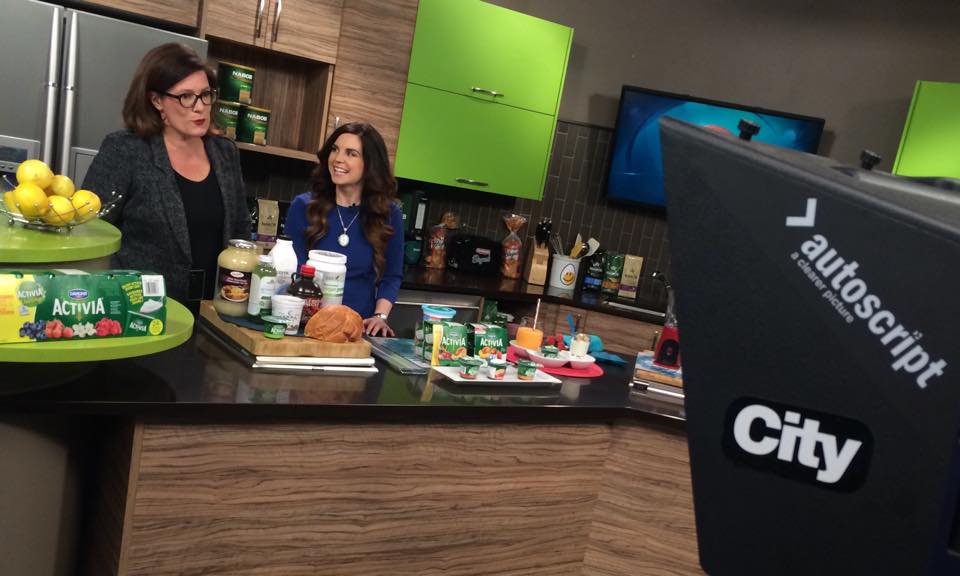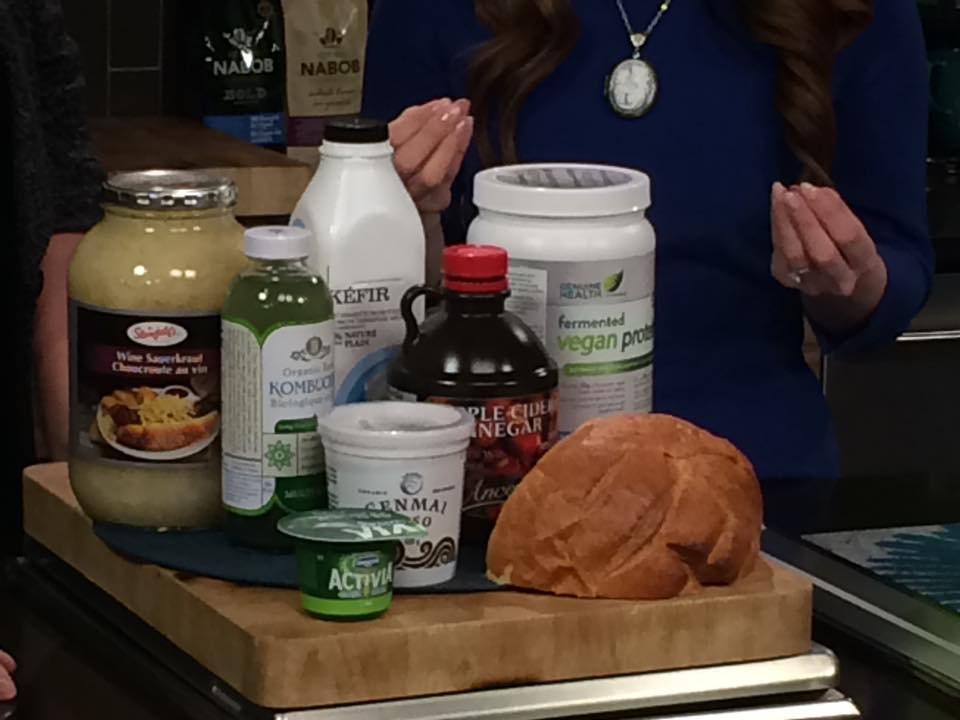 Feature Recipe

Raspberry-Greek Yogurt Vinaigrette
Yield 2 cups
1 serving = 2 Tablespoons (30 ml)
20 Cal | 2 g net carb | 1 g pro | 0 g fat
Create
1/4 cup (60 ml) water
1 Tablespoon (15 ml) chia seeds
2 Tablespoons (30 ml) honey
1/4 cup (60 ml) apple cider vinegar
3/4 cup (175g) Greek yogurt
3/4 cup (90 g) raspberries, fresh or frozen, thawed
Pinch, sea salt (optional)
Make
Blend all ingredients until desired consistency is achieved.
Refrigerate in an airtight container for up to a week.
Enjoy
Enjoy on your favourite summer salad. I also love this dressing when making a chicken salad wrap, or chickpea salad.